International Oil Summit
ATTENTION le 21st International Oil Summit (April 2020) est reporté à une date ultérieure
(Contactez-nous pour être informé de la nouvelle date prévue)
About
The International Oil Summit is an annual gathering of Energy and Oil Ministers, Heads of IEA, OPEC and IEF, CEOs and key industry leaders, from IOCs, NOCs and service sector, to discuss the most relevant issues of the oil sector. Over the past years, the Summit has been the circle for policy makers and industry leaders to exchange views on ways and means to address a large spectrum of oil related issues such as securing investment and meeting future oil demand, addressing oil market volatility and its effects on investment, improving dialogue among producing and consuming countries, and between oil and service companies on project management and risk sharing.

Such genuine debate has tremendously bene ted from the participants of high caliber speakers such as Energy and/or Oil Ministers of Algeria, France, India, Nigeria, Norway, Qatar, Saudi Arabia, United Arab Emirates, Venezuela, ... as well as CEOs and leaders from the petroleum industry such as Anadarko, BHP, BP, Cheniere, Chevron, CGG, Halliburton, Hellenic Petroleum, IFP Energies nouvelles, Norsk Hydro, Perenco, Petrobras, Repsol, Saudi Aramco, Schlumberger, Shell, Sonatrach, Statoil, Total, Technip, Vallourec, etc.
In partnership with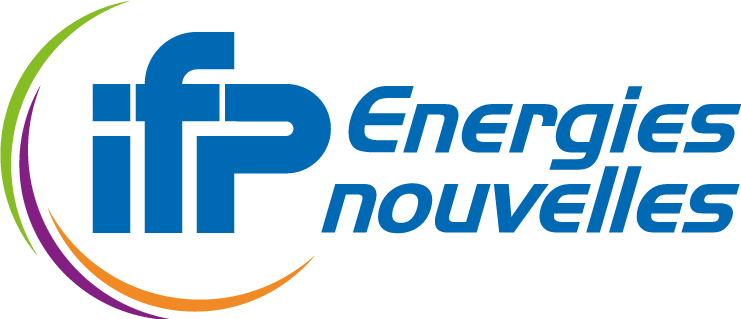 Agenda
08h30-09h00 - REGISTRATION
09h00-09h30 - WELCOME ADDRESS & INTRODUCTORY REMARKS
Dr. Saïd Nachet, International Oil Summit Director
Nordine Aït-Laoussine, International Oil Summit Chairman, Former Energy Minister of Algeria
09h30-10h00 - CORPORATE KEYNOTE
Patrick Pouyanné, Chairman of the Board and CEO, Total
Amin Nasser, President and Chief Executive Officer, Saudi Aramco
10h30-11h00 - NETWORKING REFRESHMENT BREAK
11h00-12h00 - SESSION I: MINISTERIAL PANEL (INVITED MINISTERS)
H.E. Parviz Shahbazov, Minister of Energy, Azerbaijan
H.E. Diamantino Azevedo, Minister of Mineral Resources and Petroleum, Angola
H.E. Ing. Norma Rocío Nahle García, Secretaría de Energía, Mexico
H.E. Gabriel M. Obiang Lima, Minister of Mines, Industry and Energy, Equatorial Guinea
H.E. Raymond Ghajar, Minister of Water & Energy, Lebanon
H.E. Dr. Mohammed Bin Hamad Al Rumhy, Minister of Oil & Gas, Sultanate of Oman
H.E. Tarek El MollaMinister of Petroleum & Mineral Resources, Egypt
12h00-13h00 - SESSION II: COMPANIES
Roberto Castello Branco, CEO, Petrobras
Arnaud Breuillac, President, Exploration & Production, Total
Omar Mithá, CEO & Chairman, ENH
Mustafa Sanalla, Chairman, NOC
14h15-15h15 - SESSION III: SERVICE & EQUIPMENT SECTOR

CORPORATE SPEAKER

Catherine MacGregor, President Onshore/Offshore, TechnipFMC
Sophie Zurquiyah, Chairman and Executive Officer, CGG
Jean Sentenac, President and CEO, Axens
Francesco RacheliCOO, E&C offshore, Saipem
Jean CahuzacPresident, Evolen
15h15-16h15: SESSION IV: DOWNSTREAM
Sanjiv Singh, Chairman & Managing Director, Indian Oil Corporation Ltd
Abdulrahman Al Ateek, Senior Vice President Corporate Affairs, Borouge
José Carlos Silva, Chief Operating Officer, Galp
16h15-16h45: NETWORKING REFRESHMENT BREAK
16h45-17h45: SESSION V: INVESTMENT& FINANCING
Rob Santangelo, Managing Director, Investment Banking, Credit Suisse
Eric Bonnin, Managing Director, Energy - Advisory, Structured finance, SocGen
Leila Benali, Chief Economist, APICORP
Frank Pluta, Head of Industry Group - Energy, Natixis
17h45-18h00: CLOSING REMARKS
Registration
Register for the 21th International Oil Summit (April 16, 2020)
Registration fee*: €990 (includes registration, Summit presentations and luncheon).
*This fee does not include VAT. VAT will be added where applicable.
Venue
Adresse :
Le Méridien Etoile
81 Boulevard Gouvion Saint-Cyr
75848 Cedex 17
Paris, 75017
France
Sponsorship
The International Oil Summit offers sponsors a unique opportunity in which they can increase their brand visibility amongst the key decision makers and players of the petroleum sector, the press, influencers and other stakeholders.
We have developed a range of packages (Platinium, Gold, Silver) designed for all budgets, with a range of benefits including the following:
Complimentary Summit registrations

Discount on additional Summit registrations

Invitation to pre-Summit speakers welcome dinner

Sponsor's logo and website link placement on Summit website

Sponsor's logo in the Summit room

Sponsorship recognition in promotional materials

Sponsor description in the Summit agenda

Verbal acknowledgment during the Summit
There is also an opportunity to sponsor the Summit Official Lunch which offers attendees, speakers and sponsors a networking opportunity that includes great food and drink for all.
The Speakers' Welcome Dinner is also chance to meet with the speakers in a relaxed function the evening prior to the official opening of the Summit. The sponsor of this event has, among other benefits, the opportunity to say a few words about its organisation as part of the welcome.
Other Sponsorship schemes
The "off the shelf" sponsorship packages above do not meet your specific objectives? We will be more than happy to discuss your needs and tailor a package which reflects your specific aims while matching your budget.
For inquiries about the Summit sponsorship policy, please contact Said Nachet, Summit Director.
Supported by