International Gas & Power Summit
November 21, 2019
About
The International Gas and Power Summit is an annual gathering of key gas and power industry leaders and heads of international organisations to discuss the most relevant issues affecting the gas and power sectors.

Over the past years, the Summit has been the circle for policy makers and industry leaders to exchange views on ways and means to address a large spectrum of gas and power related issues: markets development, regulatory frameworks, players' strategies, environmental challenges, impacting exogenous factors, etc.

In order to get the utmost benefit of the Summit, organizers have favoured genuine debate with the participation of high caliber speakers from gas and power industries and other institutions (Cheniere, EDF, Edison, EON, ENEL, Engie, Gas Natural Fenosa, Gazprom, Gas Exporting Countries Forum, General Electric, IFPEN, International Energy Agency, Qatar Petroleum, Sonatrach, Sonelgaz, Statoil, Tellurian Inc. Total, etc.)

The Summit is chaired by Nordine Ait Laoussine, President of Nalcosa and Former Algerian Minister of Energy.
In partnership with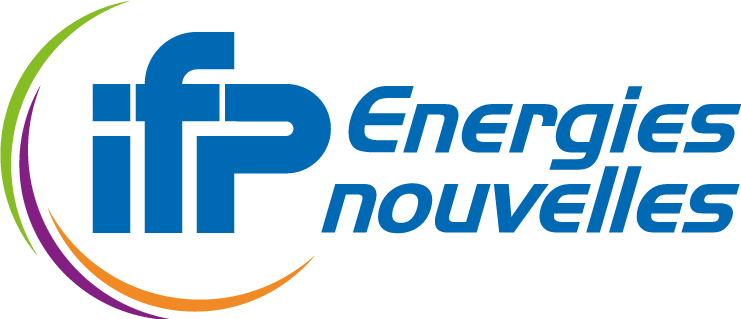 Agenda
Over the past years, the gas industry witnessed significant shifts with the emergence of new supply sources including shale gas from the US, the fierce competition of coal in the power sector, the decline fall in oil and gas prices, changes in traditional trade flows, etc. At the same time, most scenarios see natural gas to play bigger role during the energy transition in the making than other fossil fuels.
The EU power sector has been lately hit by both macroeconomic and industry-specific factors that have led to overcapacity and low prices. Such development brought a host of consequences including significant drop of utilities market capitalization (resulting in shareholder value destruction), disappearance of asset-related competitive advantages, requirement of new competencies to compete in new growth areas such as renewable energy and new downstream activities.
Last year, the 22nd International Gas & Power Summit featured senior level executives from the gas and power industries as well as non-industry stakeholders. It addressed the most topical issues facing both industries and looked at ways and means to implement sustainable energy policies and to successfully drive natural gas demand in an increasingly carbon-constrained world.
Have a glimpse at its agenda below:
08h30 - 09h00: Registration
09h00 - 09h15: WELCOME ADDRESS & INTRODUCTORY REMARKS
Saïd Nachet, Director, International Gas and Power Summit
09H15 - 10H15: SESSION I: NATURAL GAS DYNAMICS: TRADITIONAL & FUTURE SUPPLIERS
Keynote Speakers
H.E. Mouhamadou Makhtar Cissé*, Minister of Petroleum and Energy, Senegal
Lars Erik Aamot*, Director General, Head of Oil & Gas Department, Ministry of Petroleum and Energy, Norway
Iouri Virobian*, President, Gazprom Marketing & Trading France
Moderator
Claude Mandil*, Former Executive Director, International Energy Agency (IEA)
Questions to be addressed include the following:
How does Senegal intend to develop and use its natural gas resources, and achieve the goals of the Emerging Senegal Plan (ESP)?
What are the Norwegian gas supply prospects? And how do they fit in the European and global gas outlook?
How would traditional and future suppliers meet Europe's growing demand?
10H15 - 10H45: THE LNG MARKET IN 2019
Geoffroy Hureau, Secretary General, Cedigaz
10H45 - 11H15: NETWORKING REFRESHMENT BREAK
11H15 - 12H30: SESSION II: NATURAL GAS INDUSTRY: ADAPTING TO NEW MARKET REALITIES
Panel
Philippe Sauquet*, President, Gas Renewables & Power, Total
Ahmed El Hachimi Mazighi*, Vice President Marketing, Sonatrach
Tarek Souki*, Senior Vice President, LNG Marketing and Trading, Tellurian
Luis Bertrán Refacas*, Secretary General, International Gas Union (IGU)
Moderator
Didier Houssin*, CEO, IFPEn
Questions to be addressed include the following:
How do new gas projects fit into the global gas supply?
How quickly can associated resources be marketed and what challenges have to be overcome?
Which new business models can satisfy variable buyer and investor requirements?
Can new partnership schemes be used to deliver better value to all stakeholders?
12H30 - 14H00: LUNCH BREAK
14H00 - 15H15: SESSION III: NATURAL GAS MARKETS: GLOBALIZATION & CONVERGENCE
Panel
Jason Bordoff*, Founder and Director, Center on Global Energy Policy, Columbia University
Eric Bensaude*, Managing Director, Commercial Operations & Asset Optimization, Cheniere
Gautam Mukherjee*, Director, Global Gas Analysis, Centrica
Anne-Sophie Corbeau*, Head of gas analysis, BP
Moderator
Herman Franssen*, Executive Director, Energy Intelligence Group
Questions to be addressed include the following:
What are the dynamics of new gas markets, and how could gas markets evolve in the near future?
Is the convergence of regional gas prices structural or could there be a return to higher regional price differentials?
To what extent are changes in gas contractual provisions affecting global gas trading?
Will LNG become a commodity that has the same flexibility and pricing transparency as oil or other commodities?
15H15 - 15H45: NETWORKING REFRESHMENT BREAK
15H45- 17H00: SESSION IV: THE SECOND AGE OF LNG – INNOVATION HERE TO STAY?
Panel
Philip Hagyard*, Senior Vice President LNG/GTL, TechnipFMC
Laurent Vivier*, Senior Vice President Gas, Total
Thierry Bros*, Vice President Research, Tellurian
Katan Hirachand*, Managing Director, Advisory and Project Finance - Energy, EMEA, Societé Générale
Moderator
Graham Hartnell*, Manager, LNG & Gas Consulting, Poten & Partners
Questions to be addressed include the following:
Floating LNG – technically proven but will it be commercially successful?
New developments in the US – will new technologies and project structures change existing approaches?
Arctic LNG – a supreme technical challenge that has driven new ways to build and deliver LNG
Market evolution – have we entered the second age of LNG?
Financing LNG – a maturing market puts pressure on prevailing project finance structures
17H00 - 18H00: SESSION V: GAS & POWER & THE ENERGY TRANSITION
Panel
Lapo Pistelli*, Executive Vice President, International Affairs, ENI
Philippe Vedrenne*, Chief Gas Supply & Asset Management Officer, ENGIE
Keisuke Sadamori*, Director, Energy Markets and Security, International Energy Agency (IEA)
Moderator
Pierre Terzian*, Director, Petrostrategies
Questions to be addressed include the following:
How are key investments in the energy sector adapting to the growing trend towards decarbonization?
The role of electricity in the energy transition, in Europe and beyond. What are the key opportunities and challenges facing gas-to-power?
What are the associated costs and opportunities of transitioning a fleet to LNG? How much does the mobility transition cost?
What would gas markets with green and low-carbon gases look like? How much will this cost and where will the investments come from?
Registration
Register for the 24rd International Gas & Power Summit (November 21, 2019)
Registration fee*: €990 (includes registration, Summit presentations and luncheon).
*This fee does not include VAT. VAT will be added where applicable.
Venue
Adresse:
Le Méridien Etoile
81 Boulevard Gouvion Saint-Cyr
75848 Cedex 17
Paris, 75017
France
Sponsorphip
The Gas & Power International Summit offers sponsors a unique opportunity in which they can increase their brand visibility amongst the key decision makers and players of the petroleum sector, the press, influencers and other stakeholders.
We have developed a range of packages (Platinium, Gold, Silver) designed for all budgets, with a range of benefits including the following:
Complimentary Summit registrations

Discount on additional Summit registrations

Invitation to pre-Summit speakers welcome dinner

Sponsor's logo and website link placement on Summit website

Sponsor's logo in the Summit room

Sponsorship recognition in promotional materials

Sponsor description in the Summit agenda

Verbal acknowledgment during the Summit
There is also an opportunity to sponsor the Summit Official Lunch which offers attendees, speakers and sponsors a networking opportunity that includes great food and drink for all.
The Speakers' Welcome Dinner is also chance to meet with the speakers in a relaxed function the evening prior to the official opening of the Summit. The sponsor of this event has, among other benefits, the opportunity to say a few words about its organisation as part of the welcome.
Supported by